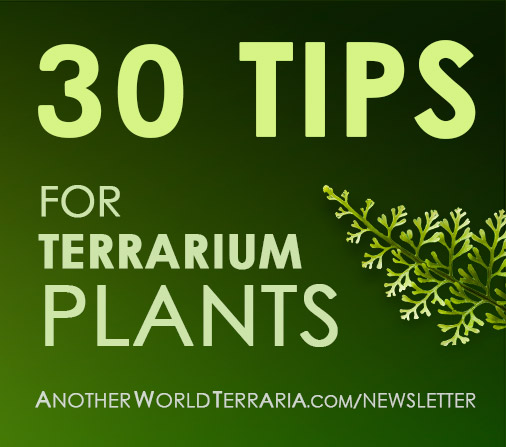 Thanks! You're signed up!
I'm excited that you're going to join me on this 30 day journey into the awesome world of miniature tropical plants. You're all signed up and good to go.
You should receive your first tip within 10 minutes!
(If not, check your spam folder)
After the 30 days of tips are over, you'll start receiving my occasional "Insiders Newsletter," with all kinds of updates, notices of new articles, videos, and projects I am working on. Thanks again, and enjoy!
Important Copyright Information:
The 30 Tips for Terrarium Plants is protected by copyright and may not be reproduced or shared in any form (not even on social media). Please familiarize yourself with our copyright notice to avoid copyright infringement and the associated legal repercussions.